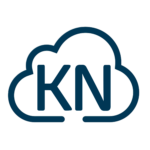 Kim Nyholm SL offers software teams, working with customers, using agile processes.
The company is located in Malaga, Spain, well connected to most major European cities with many daily flights.
Being located in Parque Tecnológico de Andalucía ensures availability of talented software engineers.
For inquires and questions contact Kim Nyholm at mail@kimnyholm.com. Or if you prefer, please feel free to call +34 630 808 634.
Company Information:
Kim Nyholm SL
Calle Severo Ochoa, 27
Parque Tecnológico de Andalucía
29590 Málaga
Spain