We do development services and have developed a standard web based Robot Dashboard supporting robots from Universal Robots.
Development Services
Kim Nyholm SL offers development of URCaps for integration with Polyscopy as well as development of software to manage, monitor and control UR robots through the Remote Control and the Real-Time Data Exchange network interfaces. For more information, please contact us.
The web based Robot Dashboard
With the Robot Dashboard (the link given only shows screens, robot control and monitoring is intentionally disabled with firewall) you can issue dashboard commands to your Universal Robots robots from any browser on Windows, Linux or Android or IOS. You are also able to see the state of all configurable and digital inputs and outputs .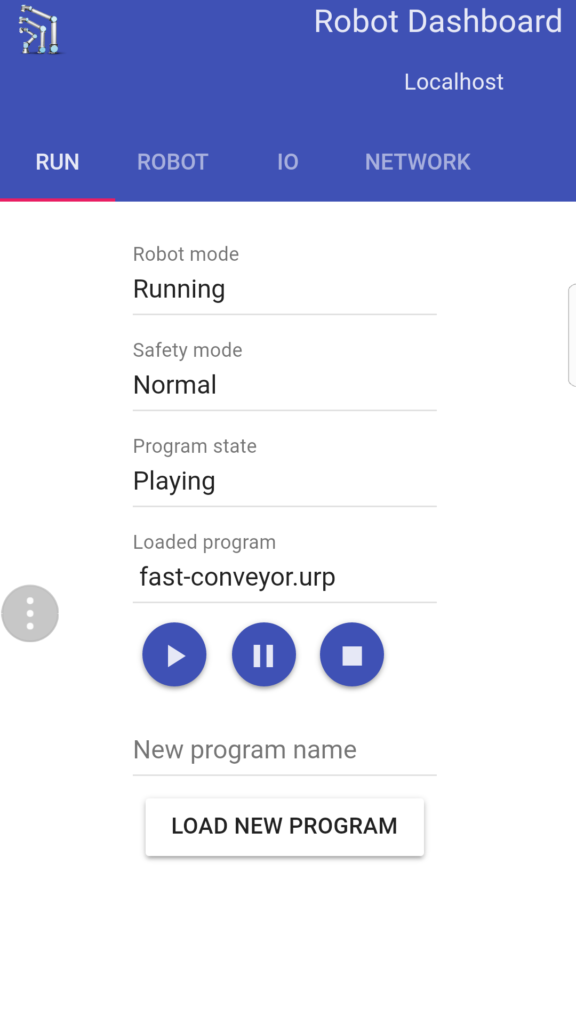 To access a real robot you will need to install the Robot Dashboard URCap software on the robot controller.
Specifications
Server platform: Robot controller CB1, software versions 3.4.0 or newer.
TCP ports used: 80, 3000
Supported robots: UR3, UR5 and UR10
Supported end user platforms: Web browsers with HTML5/javascript support on e.g. Windows, Linux, IOS and Android.